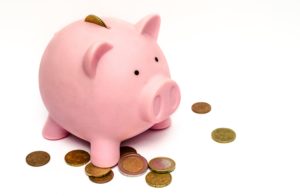 Nowadays, more Americans than ever have private dental insurance; however, the U.S. Department of Health and Human Services estimates at least 108 million people don't have coverage. If your employer doesn't offer benefits, you might believe you can't afford to see your dentist, but that isn't the case. A dental savings plan may be an option for you. You can enjoy the personalized services you need without breaking the bank.
What is a Dental Savings Plan?
A dental savings plan can be referred to by several names, but no matter what you call it, you can benefit from a variety of discounted opportunities. Each plan is designed to help you pay for the specific services you need to keep your teeth and gums healthy, like preventive visits, fillings, and periodontal therapy.
A savings plan differs from your dental insurance because it doesn't require paying any monthly premiums. Instead, you'll pay an annual membership fee for your specific plan. Although each option differs, most fees are less than $150 annually per family.
How Does a Dental Savings Plan Work?
After paying your annual fee, you'll present your dental savings card every time you visit the dentist to enjoy reduced rates for eligible treatments. Although every plan can vary greatly, many services are grouped into 3 categories:
Preventive treatments, including cleanings and checkups.
Basic restorative treatments, such as fillings or tooth extractions.
Major treatments, which can include orthodontia.
The amount covered under each category can also vary from 20% to 40% depending on the discount plan you choose.
What are the Benefits of a Dental Savings Plan?
If you're uninsured, a dental savings plan can offer many benefits, such as:
Reduced rates for a personalized treatment plan.
No waiting periods.
No annual limits.
No co-pays or deductibles.
Although your savings plan offers many advantages, be aware it won't cover 100% of the cost. In addition, there are limitations to the dentists you can choose. If you don't use your savings plan, you won't be reimbursed for the annual fee or any benefits remaining at the end of the year.
Is a Dental Savings Plan Right for Me?
Dental savings plans can be the ideal solution for certain people, such as those who have:
Good oral hygiene habits and dental health, keeping their dentistry needs to a minimum.
An insurance plan but need extensive dental work that isn't covered under their policy.
Lost their dental coverage from job changes.
Don't have dental insurance because they are on Medicare.
Invest in Your Dental Health
If you don't have insurance, you can still get the services your teeth and gums need without draining your wallet using a dental savings plan.
About Dr. Alan Rauchberg
Dr. Rauchberg earned his degree at the Temple University in Philadelphia. He has completed additional training at the Pankey Institute and Dawson Center to offer advanced solutions. He accepts many dental insurances and savings plans to keep his services affordable. Contact our office today to learn more or to schedule an appointment.