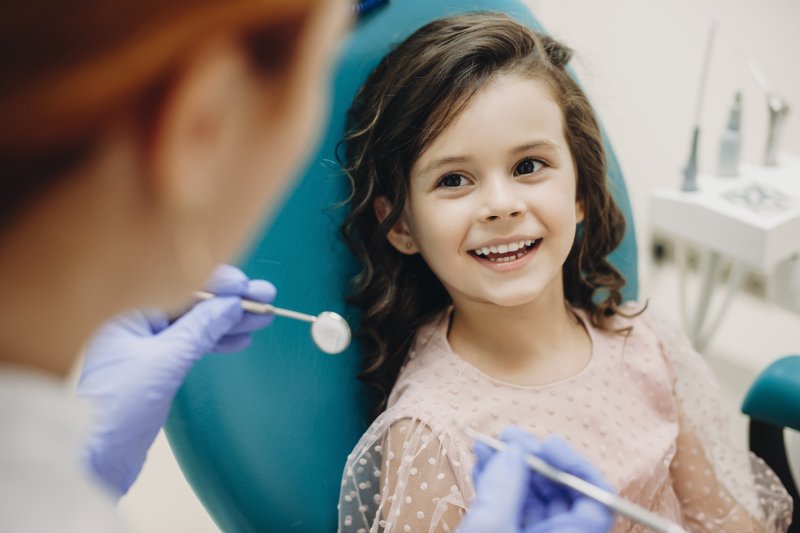 You make it to your child's dental appointment just in time! As they go into the treatment room, it can be tempting to plop down on the nearest chair and move to the next thing on your to-do list. However, it is important to be an active participant in their oral health to ensure their teeth and gums remain in pristine condition. If you are unsure where to start, here are five questions to ask your family dentist.
#1. Does My Child Need X-Rays Taken?
X-rays play a crucial role in detecting cavities between teeth and looking at what is going on underneath the surface. However, they are typically done on an as-needed basis. So, don't hesitate to ask your child's dental team if X-rays need to be taken before their checkup begins.
#2. Will My Child Get a Cleaning Today?
A consistent brushing and flossing routine does wonders for your child's oral health. However, the tools you have at home are no match for the instruments your dentist has at their office! To effectively remove stubborn plaque and tartar, your child should have their teeth professionally cleaned every six months. Typically, this is a standard part of routine appointments, but it never hurts to double-check.
#3. How Is My Child's Oral Health?
After the dental exam is complete, ask for the dentist's opinion on their overall oral health. Even if your child doesn't have any cavities or tooth decay, they can discuss potential problems, suggest products, and give you insight into how their teeth can change throughout the years. Remember, they want to protect your favorite smile both in and out of the treatment room!
#4. Can You Check My Child's Mouthguard?
Did you know that 5 million teeth are avulsed each year? If your child participates in a contact or non-contact sport, a custom mouthguard from their dentist can play an instrumental role in protecting their teeth and gums. However, it is only beneficial if it fits properly. So, bring it with you to each appointment so the dentist can adjust it as needed.
#5. What Are Sealants?
Unfortunately, tooth decay is a rampant issue that children are not immune to. However, their dentist can protect their teeth by placing sealants over the chewing surface of their back teeth. Not only can this help fight cavities, but it can also prevent existing decay from getting worse!
Initially, it can be tempting to use your child's routine visit as an opportunity to catch up on your emails or social media. However, it is important to remember that being an active participant in their appointments can help keep their teeth and gums in pristine condition for years to come!
About the Practice
At Rauchberg Dental Group, a comprehensive array of services, high-quality treatment, and a patient-centered approach to care come together for one truly exceptional dental experience for your entire family. Led by Dr. Alan Rauchberg, each member of the team is united by their mission to help patients achieve pristine oral health and gorgeous smiles. If your child is overdue for their back to school appointment, visit their website or give them a call at 973-718-9887.