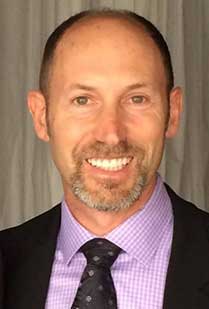 Do you want a dentist who can meet the needs of everyone in your family? Do you want someone who has years of experience and offers a personalized approach? Are you ready to receive comprehensive care that doesn't require traveling from office to office for a referral? If you answered "yes" to all the above questions, you can entrust your smile to Dr. Alan Rauchberg and the professionals at Rauchberg Dental Group. Recently named a New Jersey Top Dentist, Dr. Rauchberg is ready to help you achieve healthier teeth and gums. Read on to learn more about this award and why you should choose their team to care for you and your family's smiles.
Jersey Choice Top Dentists: How It Works
To be included on the list of Top Dentists by New Jersey Monthly, there is a certain methodology used. Of the more than 6,900 dentists based in New Jersey, 637 were selected to receive this esteemed recognition.
With the help of a research firm, Leflein Associates Inc., more than 6,900 dentists in New Jersey were invited to fill out a one-page questionnaire about who they believed should be considered for this award. Dentists were required to enter their dental license number to ensure none of the responses were duplicated. Using unique codes for each printed ballot, there were more than 1,300 received. Of this number, 1,184 were accepted. Once the ballots were tallied, the advisory board, which consists of 24 dentists who received the "top votes" in the previous year's survey, reviewed the preliminary list and selected 637 recipients.
Why Choose Rauchberg Dental Group?
Your dentist understands you can freely choose who you would like to care for you and your family's smiles. But if you want a dental team that exceeds expectations and ensures you are safe and comfortable while helping you achieve life-changing results, you can't go wrong with Rauchberg Dental Group.
Some of the reasons you should choose our dental office include:
We are a family-owned business that has been around for decades. Led by Dr. Joel Rauchberg, the founder of our dental office, he remained passionate about the residents of Parsippany and its surrounding communities. Retiring in 2016, he continues to remain an integral part of the office and its various clients' oral health.
We have more than 300 Google reviews from patients who express their deepest gratitude for how Rauchberg Dental Group changed their smiles and lives.
We are a multi-specialty practice that offers a wide range of services to meet the needs of all patients. Ranging from orthodontics and dental implants to oral surgery, periodontal therapy, root canal therapy, and cosmetic dentistry, you can get the help you need in one convenient location.
When choosing the right dentist for you and your family, you can't go wrong with Rauchberg Dental Group. From the moment you arrive, you'll wonder why you ever went anywhere else because you'll immediately feel right at home.
About the Practice
At Rauchberg Dental Group, Dr. Alan Rauchberg and his team of experts are trained and equipped to treat patients of all ages. Offering comprehensive care at their Parsippany, NJ, dental office, their commitment to dentistry and their clients is just one of the many reasons they were recently chosen as a Jersey Choice Top Dentist in 2020! Combining years of experience with a passion to improve smiles, they offer an inviting and personalized approach that goes far beyond what you will find at any other dentist's office in the area. If you are looking for a nearby dentist who can take care of your entire family, visit our website or call (973) 334-3777.