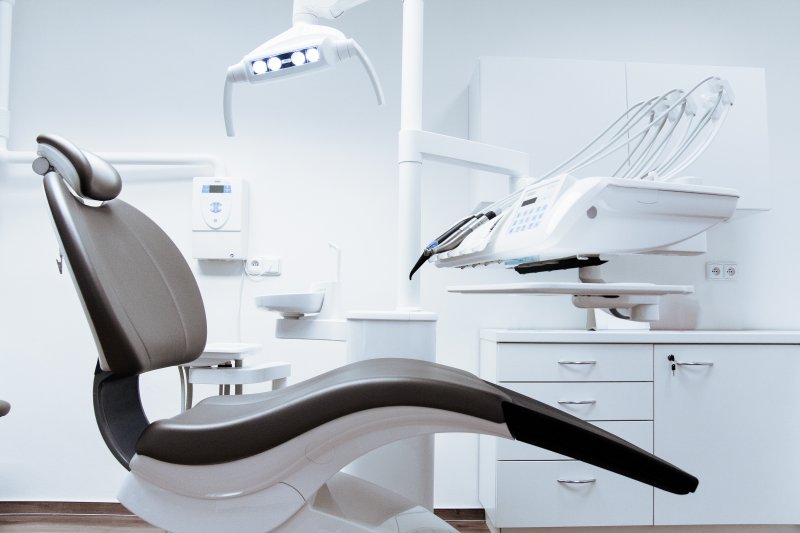 Are you preparing to see your dentist after the COVID-19 crisis? Unfortunately, there doesn't seem to be an end in sight as to when this pandemic will be over, but dental offices across the country are taking additional steps to ensure your health and safety are of the utmost importance. As part of the list of protocols dentists are implementing at this time, you may notice a few new additions to the office – HEPA filters. Read on to find out how this improvement in air quality will not only allow your dentist to maintain a cleaner office but also reduce your risk of contracting COVID-19.
Why is COVID-19 a Concern in a Dental Office?
As a highly contagious virus, COVID-19 is easily spread when an infected person emits harmful airborne particles (i.e. sneezing, coughing), which can be transferred to an individual's eyes, nose, or mouth if in close proximity.
Dentists and dental hygienists work closely with patients every day, putting them at a greater risk of possible infection, especially when using dental instruments that generate aerosols (i.e. a drill). Without a high-speed evacuation device to suction up saliva, blood, and other fluids before they leave the mouth, these particles can remain in the air and contaminate a member of your dental team. But this isn't the only necessary piece of equipment your dentist is using to reduce harmful pathogens from becoming airborne.
What is a HEPA Air Filter?
The next time you arrive for a dentist's appointment, do not be surprised to see one or more HEPA air filters throughout the office. Known as a high-efficiency particulate air filter (HEPA), they remove dangerous particles from the air by sucking it in and pushing it through a mesh. Because of the way this material is created, it is capable of filtering out everything from mold to bacteria. Once the proper filtration process is complete, new, clean air is released, creating a cleaner environment.
How Can It Reduce the Risk of COVID-19 Transmission?
When an aerosol-generating procedure is performed, these particles can remain airborne for minutes or even hours before falling to the ground. Although most viruses are too small to be captured by a filter, most health experts believe that the COVID-19 virus is large enough for HEPA air filtration devices to entrap these infected aerosols, thus, minimizing the potential spread and keeping patients like yourself safer and healthier during your visit.
It's normal to wonder what measures your dentist is taking during this uncertain time. While social distancing, proper handwashing, and maintaining optimal personal hygiene is a must, know that should you need to seek dental care, your health and safety are in the best of hands.
About the Author
Dr. Alan Rauchberg wants you to feel completely comfortable and safe when visiting the team at Rauchberg Dental Group. Apart from incorporating various safety protocols (i.e. wearing personal protective equipment, using high-speed evacuation devices, increasing sanitation efforts), he is investing in HEPA air filters to ensure a cleaner environment for everyone. If you are preparing for an upcoming appointment and want to learn more about these new measures, visit our website or call (973) 334-3777.