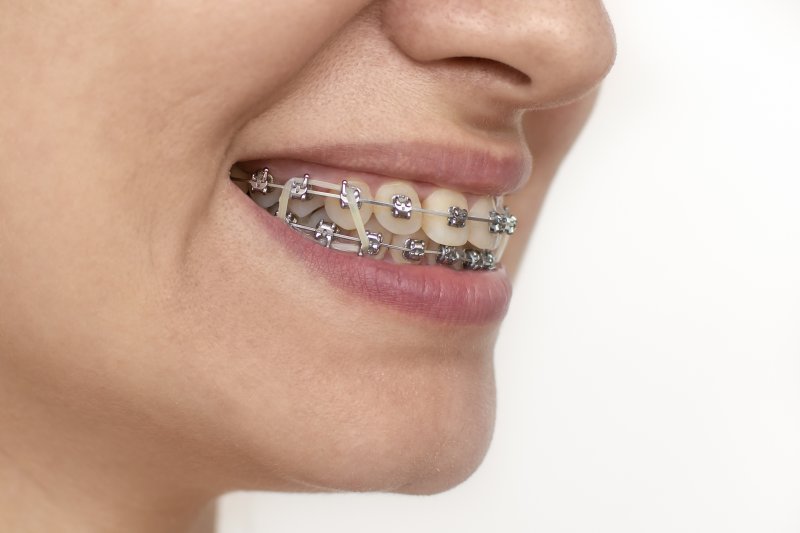 When you hear the words "rubber band," you probably think of the circular object you can easily slingshot across a room. Sadly, this is not the same thing as those used in orthodontics. If you are currently wearing metal braces and learn you need rubber bands on your braces in Parsippany, do not be alarmed, as it is completely normal. Oftentimes, teeth need additional help to keep moving in the right direction, hence, the reason for your rubber bands. Read on to discover more about these unique orthodontic accessories and how you can best wear them to ensure optimal results.
How Do Rubber Bands Work?
If you are recommended to wear rubber bands, you should know that it's not because your orthodontist in Parsippany is out to get you. Actually, there is a viable reason as to why these small elastics are necessary. Sometimes your teeth and/or jaw just need more help. When it appears that your smile isn't moving as quickly as it should, rubber bands can be used to move the process along a bit quicker.
While it is true that not all patients need them, they are certainly beneficial once you see your results after your orthodontic treatment is complete. These small bands help to apply additional pressure to areas of your smile, causing your teeth or jaw to shift. Whether it is to fix crooked teeth, a misaligned jaw, or even a gap, rubber bands are highly effective.
When wearing them, your orthodontist will instruct you to attach one end to the hook on your bracket and pull it to a corresponding bracket. You will likely be required to wear them all the time except when you are eating or cleaning your teeth and braces in Parsippany. It is also necessary to change them out regularly, as they can lose their elasticity quickly.
How to Wear Them Properly
First, it's important that you understand wearing rubber bands can cause some slight discomfort and soreness so make sure you're taking an over-the-counter pain reliever to minimize any achiness you might feel. To ensure they are worn correctly, you should keep these simple tips in mind:
Use a mirror in the beginning to help you guide your finger and thumb to the appropriate areas where you must place your rubber bands.
Make sure the bag of elastics is closed tightly and kept in a secured place, as they can easily become lost.
Do not eat with your rubber bands in and make sure to remove them before you begin your oral hygiene routine.
Don't forget to replace them daily. If they lose their elasticity, they'll no longer be effective.
Rubber bands are a part of orthodontic treatment for many patients. If you are one who learns you need them, make sure you follow your orthodontist's instructions to ensure successful results in the end.
About the Author
Dr. Allie DeGeorge attended The University of Pennsylvania in Philadelphia and earned her undergraduate degree, dental degree, and certificate of orthodontics. While in school, she received training in Invisalign, 3D imaging, TMD, and temporary anchorage devices. Experienced in all phases of orthodontics, Dr. DeGeorge works closely with children, teens, and adults. As a member of Rauchberg Dental Group, she is proud to provide high-quality orthodontic care to patients who desire a healthier, more beautiful smile. If you are currently wearing braces and recently learned you need rubber bands, visit our website or call (973) 334-3777.