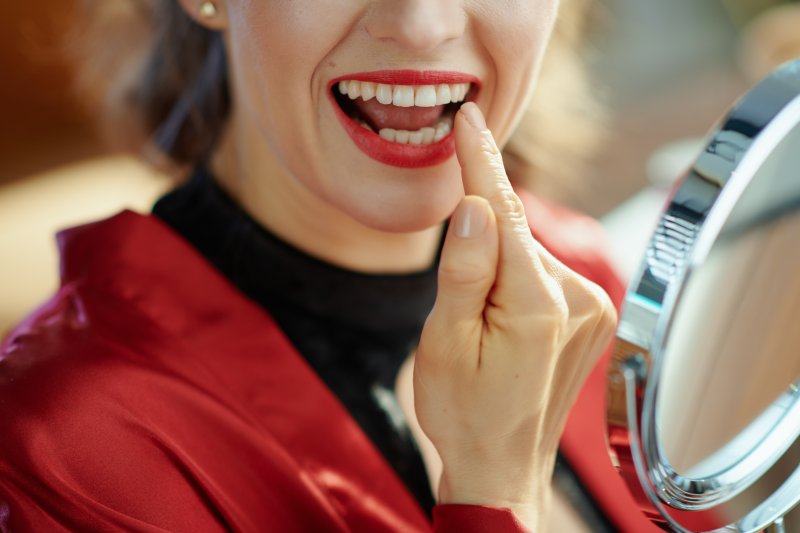 Throughout history, going to the dental office has mostly been about keeping your oral health in excellent shape by treating dental issues. This is still the number one priority of your dentist, but a lot has changed as well. In addition to seeing your dentist for oral health, many people also go to the dentist to address aesthetic issues. After all, everyone wants to feel great about showing off their smile. Continue reading to learn more about why cosmetic dentistry in Parsippany has become so popular.
More People Are Retaining Their Teeth
Since there have been so many advancements in modern dentistry to help people to maintain excellent oral health, this also means that more and more people are retaining their teeth as they become older. Because of this, additional people are investing in their teeth in order to keep them looking healthy and attractive. According to the American Academy of Cosmetic Dentistry (AACD), approximately 26% of patients who undergo cosmetic dental treatment are over the age of 40. 25% are over the age of 50. In the end, people want to keep their teeth looking great as they age.
Understanding the Benefits of a Beautiful Smile
In addition to making you feel good in the mirror when you smile, there are many other ways that having gorgeous teeth benefit you in your daily life. The American Academy of Cosmetic Dentistry conducted a survey that determined that 74% of respondents believed that having an unattractive smile reduces your chances of landing a desirable job or having a successful career overall. A gorgeous smile ultimately helps you to appear more friendly, approachable, and attractive.
More Disposable Income
Since global wages have become so much higher than they have been previously, patients are able to spend more disposable income on things that they want rather than just their essential needs. In the end, more people are able to invest in their appearance.
Technological Advancements
Technology has come such a long way in a short time period. Just think about how much things have changed since you were a kid. Landlines are now smartphones, and televisions are becoming thinner each year with a higher quality picture. The same thing is happening in the dental field. There are more cosmetic options available because computer programs allow dentists to see accurate 3D diagrams of the mouth. Dentists also have access to pain-free injections and other sedation options for patients.
With so many benefits, it is no wonder why cosmetic dentistry has become so popular, and we can only expect the industry to continue booming going forward!
About the Author
Dr. Alan Rauchberg is an experienced dentist who has been working in the dental field for more than 30 years. He earned his DMD from Temple University in Philadelphia and has attended both the Pankey Institute and the Dawson Center. He is affiliated with numerous professional organizations including the American Dental Association and the Academy of General Dentistry. To learn more about cosmetic dentistry or to schedule an appointment, visit his website or call (973) 718-9887.