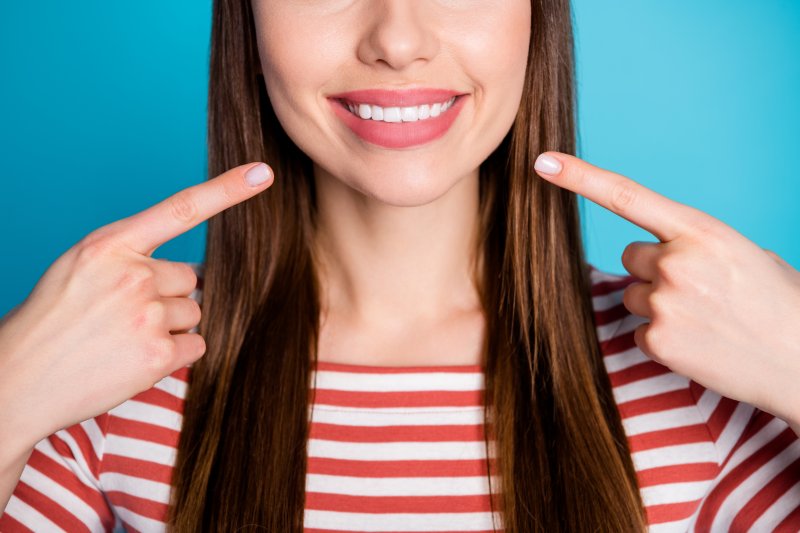 Smile imperfections of any kind can leave you feeling self-conscious about your appearance. But depending on your budget, timeframe, and the severity of your dental flaws, you may not know which method of cosmetic treatment to choose. After all, what is the difference between veneers and bonding in Parsippany? If you're looking for one of these solutions to give you the smile you've always dreamed of, read on to learn more about each one so you can make the right decision.
Covering Imperfections with Veneers
Veneers have been around for decades helping Hollywood stars achieve that show-stopping smile. But now they are much more attainable, allowing all patients to enjoy their many great benefits. Veneers are thin sheets of ceramic that are customizable and fit over the front surface of your teeth. Capable of hiding cracks, chips, stains, discoloration, minor gaps and misalignments, and even misshapen teeth, they are extremely versatile.
To have veneers put into place, it is necessary that you meet with your cosmetic dentist in Parsippany and determine if your oral and overall health is in good enough shape for you to receive this type of treatment. It is necessary to remove a small portion of enamel when having veneers put into place, as this ensures the bonding agent will help hold the veneer to the tooth's surface. Requiring two appointments, you'll return once the restorations are created and in-house, allowing your dentist to carefully place each one and effectively cover your smile's imperfections.
Because most are made of porcelain, they capture the light much like enamel and offer a natural look and feel that can help to boost your confidence and give you the aesthetic you truly desire. Not to mention, they are also stain-resistant and can last a decade or longer with proper care.
You should know, however, that veneers are a bit more expensive than other forms of cosmetic dentistry.
Hiding Flaws with Dental Bonding
Dental bonding is an ideal solution for anyone who has a minor flaw and wants it covered using a minimally invasive method of treatment. While it capable of covering the same type of blemishes as veneers, bonding is more commonly used on smaller, less prominent imperfections.
A cosmetic dentist will use composite resin, which is color-matched to your natural tooth enamel. Shaping and sculpting it into place, they will cover the area and use a curing light to harden the resin into place. After a final polish to ensure it blends in nicely with your remaining teeth, you are free to start enjoying your new smile.
When choosing dental bonding, there is no tooth preparation required, and the process is much less expensive than veneers. Also, the composite resin used may not last as long; however, if you stick to a good oral hygiene routine, you can extend the life of your veneers or dental bonding.
Know that no matter which option you choose, your smile is going to look phenomenal in the end. Dental bonding and veneers both have the ability to transform your appearance, so just make sure to do your research and consider what works best for you before making your final decision.
About the Practice
The team at Rauchberg Dental is here to help you achieve the smile of your dreams. No matter the type of cosmetic dentistry you choose, we can deliver beautiful results in little time, allowing you to embrace greater confidence than before. Offering an array of options, you can count on our experts to listen to your needs, provide personalized care, and produce results that will leave others asking, "How did you do it?" If you're ready to transform your smile and say goodbye to its flaws, visit our website or call (973) 334-3777.