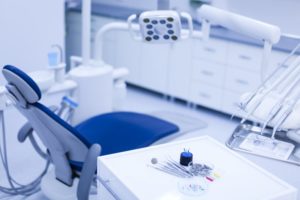 In the midst of a dental emergency, it can be difficult to determine whether you require urgent medical attention from your ER or specialized care from an emergency dentist. In the time of COVID-19, it's especially important to make sure you choose the facilities that won't jeopardize your overall health, which is why, in most cases, it's a good idea to visit your dental specialist. Read on to learn what dental situations warrant a visit to your emergency room and why it's a good idea to avoid overwhelmed hospitals whenever possible.
What Dental Emergencies Require a Visit to the ER First?
Although it's best to visit your emergency dentist instead of your ER for most dental situations, especially during COVID-19, there are some life-threatening exceptions. Some problems that require immediate medical care before you can get your dental issues treated include:
Any issue that causes difficulty breathing or swallowing.
Deep facial lacerations that require stitches.
A broken or fractured jawbone.
Once you're stabilized at the ER, you can contact your emergency dentist's office to schedule an appointment to take care of your remaining dental needs. These usual include repairing damaged teeth and addressing the root oral health problem that may have caused you discomfort in the first place.
Why is it Best to Visit an Emergency Dentist Instead of an ER?
During the COVID-19 crisis, emergency rooms are already overwhelmed, and their resources are predominately dedicated to aiding COVID-positive patients who have urgent medical needs. That's why emergency dentists have stayed open, in an effort to reduce the influx of patient seeking care from already overwhelmed medical professionals. In addition, many emergency dental offices are experiencing limited and controlled traffic, unlike emergency rooms. This allows patients to get urgent oral health problems treated without risking their health and safety by waiting in a circulation area with potentially ill patients.
How Should You Contact Your Emergency Dentist For Care During COVID-19?
If you are experiencing a dental emergency and are trying to schedule an appointment, be sure to contact them immediately. In an effort to reduce the spread of COVID-19 and keep their patients and staff safe, they'll likely conduct an over-the-phone screening to make sure you're not experiencing common symptoms of the virus. Depending on their office rules, they may also ask you to wait in your car until your appointment time approaches, limiting patient-to-patient contact by practicing social distancing in small waiting areas.
If you're experiencing common signs of dental emergencies, such as a severe toothache or a damaged or broken tooth, it's important to immediately seek treatment from your emergency dentist. They'll be able to quickly ease your pain and address the root of the issue to keep it from causing additional damage to your smile down the road.
About the Author
Dr. Alan Rauchberg is a highly decorated dentist that regularly takes continuing education courses to sharpen his skills. He has also attended two prestigious postgraduate dental training institutions . During the COVID-19 crisis, he is offering virtual dental emergency consults as well as same-day dental emergency appointments for patients in need. For questions or to schedule an appointment, visit Rauchberg Dental Group's website or call 973-334-3777.