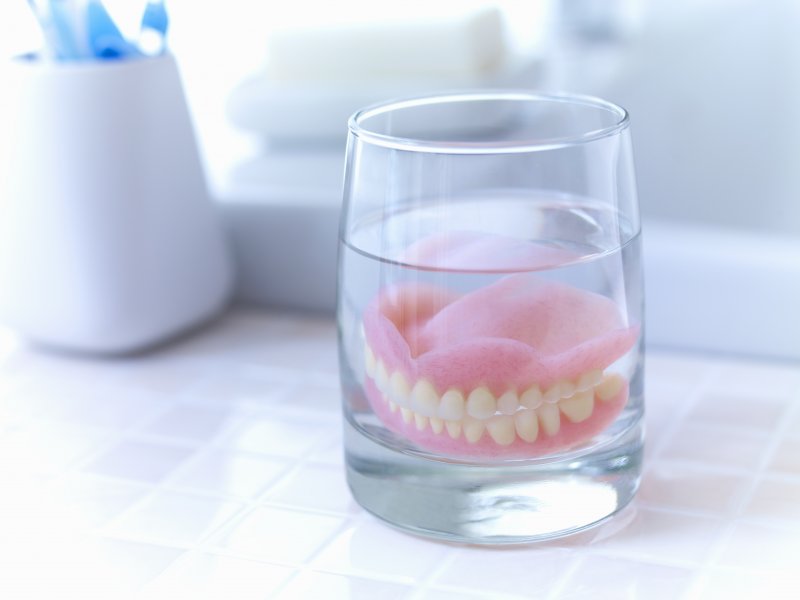 Dentures are probably the most common tooth replacement option out there. They are a great solution and are life changing for people who are missing most of or all of their teeth. However, one drawback is that they can become ill-fitting over time and cause you discomfort. But this should be the lease of your worries if you have loose dentures. They can cause you to develop many different health issues. Continue reading to learn about why dentures can become ill-fitting and the different health problems that can arise as a result.
What Causes Dentures to Become Ill-Fitting?
Your dentures felt nice and snug in your mouth when you first got them, so what happened? Did the dentures expand in size? Just the opposite. As you get older, the structure of your face will change. When you are missing teeth, the jawbone isn't being stimulated by the roots of the missing teeth, so the body begins to reabsorb it. Ultimately, you will end up with bone shrinkage that will result in ill-fitting dentures. That's why you need to see your dentist periodically to have them relined and replaced.
What Issues Can Develop?
If your dentures aren't fitting properly, you should take them to your dentist to have them looked at. If you don't the following problems can arise and worsen:
Inflammation
When your dentures aren't fitting properly, they can start to rub against the gum tissue in an unnatural manner and cause irritation and inflammation of the soft tissues.
Blisters
Loos fitting dentures can cause blisters to develop in various locations in the mouth. This includes gum tissue, the interior surface of the jaw, and other areas.
Ear Pain
If your jaw and gums are experiencing pain from your loose dentures, it is likely that the pressure in your ears will build up as well. This can cause you to experience earaches and headaches.
Trouble Eating
When your dentures aren't fitting properly, it can be much more difficult to eat. Afterall, no one wants to experience pain when they are trying to get food down. Not eating properly can result in nutritional deficiencies which can lead to all sorts of problems throughout the body.
Uneven Bite
Ill-fitting dentures can result in a bite that isn't quite right. This can cause you to drool and could even result in an overgrowth of yeast. This means that an infection is possible in the future.
Atrophy of the Jawbone
The jawbone does not have the ability to form new tissue. When it is constantly being worn down by ill-fitting dentures applying uneven pressure, it could begin to dissolve.
If your dentures aren't fitting like they used too, it is important that you take them to your dentist to have them examined. They may need to be relined, repaired, or replaced. This way, you can avoid the complications listed above. You deserve a smile that makes you feel comfortable.
About the Author
Dr. Alan Rauchberg is an experienced dentist who has been working in the dental field for more than three decades. He earned his DMD from Temple University in Philadelphia and has attended both the Pankey Institute and the Dawson Center. He is affiliated with numerous professional organizations including the American Dental Association and the Academy of General Dentistry. If you've noticed that your dentures are loose, he's be happy to help. For more information on dentures or to schedule an appointment, visit his website or call (973) 718-9887.