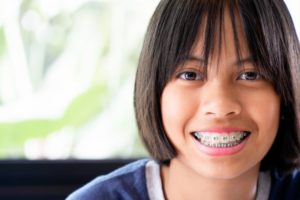 Are your braces causing you to be in pain? Is it hard to want a straighter, healthier smile when all you can think about is what to do to alleviate some of the discomfort you're feeling? Traditional braces can, unfortunately, cause you to experience soreness, especially each time you have your wire adjusted, but the good news is, there are things you can do to help. Hear from a local orthodontist who shares a few ways you can lessen the pain and get back to enjoying your daily life.
Take a Pain Reliever
Each time you have to get your wire tightened, you're likely preparing yourself for at least a few days of soreness and pain. But before you go in to see your orthodontist, try taking an over-the-counter pain reliever. This will help to minimize your discomfort, even if only for a short while. You might be tempted to take more than the suggested dosage…don't! Take according to the instructions on the bottle and use only if the pain is too much to handle.
Use a Cold Compress or Ice Pack
An ice pack or cold compress can be extremely beneficial at not only reducing swelling but also minimizing pain. Simply place it on the troublesome area for an allotted amount of time. You will find that you feel much better shortly. If you're unsure how long you should use a cold compress at one time, talk to your orthodontist.
Eat Soft Foods
When braces pain is making it difficult to eat the foods you love, try opting for those that do not require you to chew. Yogurt, pudding, soup, ice cream, and even mashed potatoes can not only fill your stomach but also make it easier on your already sore mouth. Once a few days have passed after having your wire tightened, you may be able to incorporate other foods into your diet.
Try a Topical Anesthetic
Your local drug store will likely have a section dedicated to topical oral pain relievers. The most popular is often Orajel. No matter which option you choose, these numbing agents can make wearing braces much less uncomfortable. Using a clean finger or cotton swam, place a small amount of the ointment onto the pained area. In no time, you'll begin to feel better, even if it leaves a bad taste in your mouth.
The most important tip to remember is to stick to the process. Your orthodontist understands wearing braces isn't always pleasant, but the results you'll receive in the end will make every moment worth it.
About the Author
Dr. Allie DeGeorge attended The University of Pennsylvania in Philadelphia and earned her undergraduate degree, dental degree, and certificate of orthodontics. While in school, she received training in Invisalign, 3D imaging, TMD, and temporary anchorage devices. Experienced in all phases of orthodontics, Dr. DeGeorge works closely with children, teens, and adults. As a member of Rauchberg Dental Group, she is proud to provide high-quality dental care to patients who desire a healthier, more beautiful smile. To learn more about us, visit our website or call (973) 334-3777.