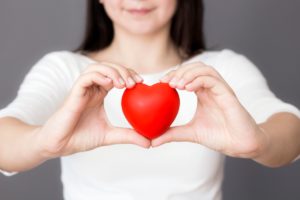 We've all heard that eating right and exercising are great ways to stay healthy. But did you know that taking care of your body also means taking care of your mouth? If your mouth is unhealthy, it can negatively impact several other parts of your body. This is called the oral-systemic link. Let's look more closely at how your oral health can affect your overall health.
How Does Oral Health Affect the Rest of Your Body?
The mouth-body connection of health has been well-documented. Your mouth is home to lots of lots of bacteria, most of which are harmless or even beneficial. However, when you neglect to brush and floss, it can attract harmful bacteria in the form of plaque. These bacteria create acid that eats away at your teeth and can cause cavities and even gum disease.
Gum disease is a condition where bacteria erode at your gums and cause inflammation. When left untreated, it can create pockets in your gums through which bacteria can spread through your bloodstream to different areas of the body, such as the heart and lungs.
What Health Conditions Are Linked to Poor Oral Health?
Several health issues have been connected to poor oral health, such as:
Heart disease. When bacteria from gum disease spread to the heart, it can harden your arteries, increasing your risk of heart attack and stroke.
Diabetes. Because diabetes lowers your ability to fight infection, gum disease can wreak even more havoc than normal. It can also give you a harder time regulating your blood sugar levels. Lack of control over blood sugar has also been shown to increase likelihood of chronic gum disease. Take care of your oral health and your blood sugar levels to prevent problems in both.
Alzheimer's disease. The same bacteria in gum disease have been found in brain tissue of patients with dementia. As Alzheimer's disease progresses, oral health generally worsens.
How Can You Take Better Care of Your Oral Health?
To prevent these health conditions from arising, practice the following oral health care habits:
Brush your teeth at least twice a day with fluoride toothpaste and a soft-bristled toothbrush.
Floss at least once a day.
Limit tobacco and alcohol consumption.
Drink plenty of water.
Visit your dentist at least twice a year for regular checkups and cleanings. At these appointments, your dentist can diagnose oral health problems before they get worse and spread to other parts of your body.
By following these habits, you can not only have a healthy mouth, but a healthy body as well. Of course, that doesn't mean you shouldn't also eat right and exercise! For more tips on taking care of your oral health, be sure to ask your dentist at your next checkup.
About the Practice
At Rauchberg Dental Group, we treat each and every patient like a member of the family, because our staff is one big happy family. On our staff we have a team of three general dentists, an orthodontist, a periodontist, and an endodontist, so no matter what your oral health care needs are, we can meet them. To learn more oral health care tips, click here or call (973)-334-3777.