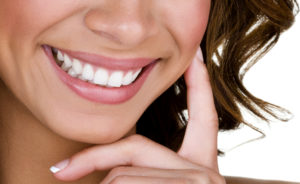 Did you know that most Americans think your smile if your most important physical feature? Research shows that many people think having a memorable grin improves your chances of being successful at work, as well as with Ms. or Mr. Right. And, while having great-looking teeth can certainly impact your self-confidence, did you also know that straight teeth are actually healthier than those with alignment issues? That's why Invisalign in Parsippany from Rauchberg Dental is the ideal solution to give you the perfectly straight teeth you deserve, improving both the appearance and overall health of your smile.
What Is Invisalign?
Our team of expert dentists explain that Invisalign is the superior way to straighten your teeth. This system is made of customized clear aligners that fit comfortably and move your teeth into their correct position with gentle pressure. From crowding to bite problems and almost everything in between, Invisalign can correct many common dental alignment problems – and it does this all with virtually invisible aligners.
Why Are Straight Teeth Healthier?
There are many ways that having straight teeth impact the health of your smile, as well as your overall wellbeing, including:
Improved Tooth & Gum Health – Since gum disease can often be the result of both crowding and widely-spaced teeth, it's important to straighten your smile out to protect yourself from periodontal disease and tooth loss.
Clean With Ease – Patients with tooth alignment problems often struggle to clean their teeth properly, simply due to the inability to access every aspect of their dentitions. Crowding, rotation, and other problems can make it hard for toothbrushes and floss to reach every angle of teeth, so correcting this helps your smile stay stronger, thanks to an easier oral hygiene routine.
Overall Health – Everything in the body is connected, including to your smile. While most people may be familiar with the studies that show the link between heart disease and gum disease, other conditions like diabetes and pneumonia are also related to oral infections and compromised oral health – which can commonly arise from having crooked teeth.
How Is Invisalign Superior To Other Options?
When compared to traditional metal braces, you'll immediately notice the other benefits from Invisalign, including:
Invisible treatment that won't draw more attention to your smile imperfections, increasing your self-confidence and lowering the stress of the dental correction.
Your removable Invisalign will be taken out when you eat, so you'll still be able to enjoy a well-balanced diet and eat your favorite treats like baby carrots, corn on the cob, popcorn, and even caramels.
You'll be able to brush and floss as normal, and you won't have to worry about brackets getting in the way, since you can take your aligners out to maintain excellent oral hygiene at home.
Now that you know how Invisalign from Rauchberg Dental Group can give you the straight, healthy teeth you deserve, what are you waiting for? Schedule your appointment today!