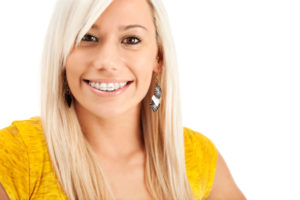 Rauchberg Dental Group has offered patients from Parsippany, NJ and surrounding areas comprehensive family dentistry for more than 50 years. Patients trust us to protect, restore, and enhance their smiles, and what's more- we do it all in a comfortable, welcoming practice. In order to provide the best dental experience for every patient, we staff full-time dentists certified in numerous dental specialties including a periodontist, endodontist, oral and maxillofacial surgeon, and now, an orthodontist. Whatever your age or stage of dental development, our practice has an expert who offers the care you need in a dental practice you already love. For those patients interested in orthodontic care, we recommend reviewing the recommendations below and contacting our team to schedule an orthodontic consultation today.

Before Orthodontic Treatment You Should:
Know your options – This may seem like common sense, but many patients assume traditional, metal braces are the best option, and that they'll wear them for two years. There are many different types and styles of braces, and before you make a choice, discussing your options with your orthodontist is essential to ensure you get the care you need. Traditional bracket and wire braces alone come in numerous variations such as lingual braces where the brackets are placed on the inside of teeth, ceramic materials, tooth colored brackets and wires, and more. Get to know your orthodontic options before you make a decision.
Make a plan – A good orthodontist will ask about your schedule, upcoming activities, and other life events that may be impacted by orthodontic care, but it never hurts to think through your schedule to determine whether you'll have the time to devote to regular orthodontist visits. Other patients want to ensure that they are braces-free by specific life events like graduations or award ceremonies. Discuss these planning concerns with your orthodontist before beginning treatment.
Get your teeth cleaned – We recommend scheduling a cleaning appointment on the same day you start an orthodontic treatment plan. This ensures you start treatment with a healthy, plaque-free smile which will be easier to care for once braces are in place.
Prepare for discomfort – No matter what type of braces you choose, you're likely to experience discomfort for the first few days following initial placement and any adjustments. It's important to know what to expect, so you can alert your orthodontist right away if pain seems too severe.
Understand oral hygiene changes – Ask our orthodontist or dental hygienists to explain or demonstrate proper oral hygiene for your specific orthodontic treatment.
Visit Your Parsippany Orthodontist Today
At Rauchberg Dental Group, we've provided comprehensive care for your whole family for over half a century, and with the addition of an orthodontist to our staff, we're proud to offer a full range of orthodontic treatment options for patients of all ages. The road to a straighter, healthier smile is one appointment away. Contact our Parsippany team to schedule your orthodontic consultation today.