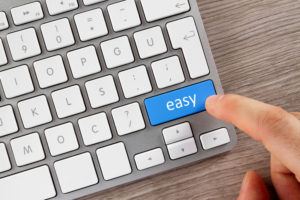 Consistency is one of the main keys to building trust, and that's why your dentist in Parsippany at the Rauchberg Dental Group offers such a wide array of services under one roof. This enables our patients to get all of their preventive, cosmetic, restorative, and orthodontic care at the same place with the same team. This not only saves them a tremendous amount of time, but also makes it much simpler for them to take care of their teeth. To continue helping more and more patients, we are constantly bringing in top dental professionals. In fact, we just introduced two new doctors to the team, and are extremely excited about what they will bring to both the practice and our patients. Today, you get to welcome Dr. Lajja Patel and Dr. Niyati Sheth.
Meet Dr. Lajja Patel
"I believe in building confidence by improving a person's smile and providing customized dental care that exceeds my patients' expectations." – Dr. Lajja Patel
Restorative dentistry specialist Dr. Lajja Patel attended Temple University in Philadelphia where she received her Doctorate of Dental Medicine Degree. She then went on to complete a general practice residency at the Morristown Medical Center. She is currently a member of the American Dental Association, The Tri-County Dental Society, and the Academy of General Dentistry. Dr. Patel is eager to bring her particular knowledge and care to an already fantastic team of experts.
Meet Dr. Nayita Sheth
Dr. Sheth attended the NYU College of Dentistry and completed her residency at the Dental College and Hospital in Ahmedabad, India. She focuses on early diagnoses in order to create custom, individualized treatment plans for each patient. She is highly-skilled in the fields of restorative and cosmetic dentistry, and we're very lucky to have her.
What This Means For You
So what do these new additions mean for everyone who walks through our door? It means that no matter which treatment they need, there is an in-house specialist who can help them. Rather than having one doctor spread thin from trying to juggle multiple patients and treatment plans, each one of our patients gets the individualized attention seldom seen at practices of a similar size.
Whether you need a simple check-up and cleaning, have a tooth that needs to be repaired, or want your smile to have that extra shine, we can take care of you. You save both time and stress because we won't have to refer you to another office, saving you from the worry of having your records lost in transit. Your dental care is completely covered at one practice and is streamlined. This makes taking care of your teeth that much simpler, and will help your smile stay healthy and beautiful even longer.
Want To Know More?
We continue to look for the best doctors in the world to bring to our practice so we're constantly able to offer more and more services to our patients. We still are, and continue to be the one stop dental practice for people in Parsippany.
If you'd like to know more about our wide array of services, or want to schedule an appointment, please give us a call today.